Piling Systems is an Australian owned and operated company which specialises in the design, manufacture and installation of steel screw piles.
Longest established Screw Piling Company in Victoria
Established in 2005, our rapid industry responsive team can install up to 100 domestic screw piles per day.
Over 50 years collective industry experience.
Our leading team of experienced in-house geotechnical and structural engineers are committed to providing progressive technological innovations for long term reliability and performance.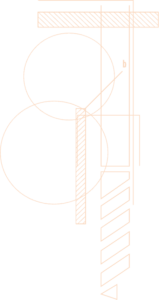 Find out how our screw piles solved these case studies by providing end to end design, manufactures & installs.
RESIDENTIAL
CONSTRUCTION
Highett Childcare Centre
Kew Cottages
Elwood Ruskin Street
Newport Elgin Street
COMMERCIAL
CONSTRUCTION
Professional Golf Association HQ
Australia Post Sorting Centre
Federation Square Lift
Yarra Boatshed Melbourne
INFRASTRUCTURE
CONSTRUCTION
The Shrine of Remembrance
Harbor Town Docklands
Regional Rail link
Adelaide Living Beaches