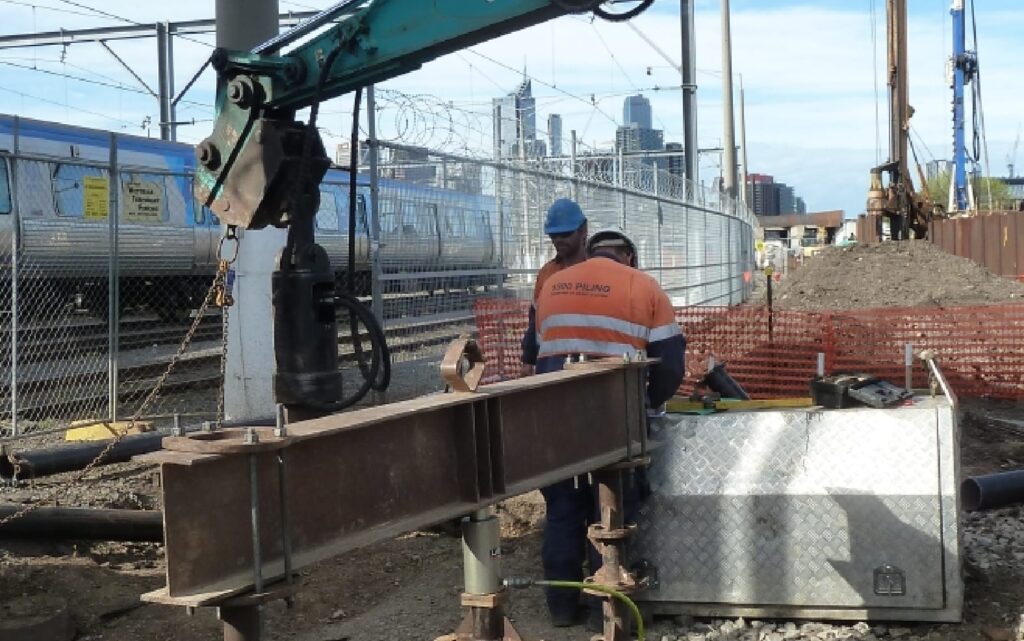 Client – Integrated Rail Joint Venture
Contaminated fill materials in addtion to abnormal site conditions necessitating a deep pile solution.
Over 12m screw piles installed obviating the need for expensive and time consuming removal and treatment of spoil.
The rapid rate of installation that screw piling offers meant that there was minimal disruption to the client in the extremely busy rail corridor.
Piling Systems was able to place highly-skilled crews, trained in rail safety within the rail corridor ensuring that the project went smoothly.